petra steeger
born in krefeld to a family of artists.
grew up in kleve, lower rhein

lives and works in warnemünde

since the year 2000 art courses in painting, drawing, objects, and etching at the kunstschule rostock, the kunstakademie bad reichenhall, and the bundesakademie wolfenbüttel
2009 preparatory studies in the visual arts at the kunstschule rostock
since 2013 studies under prof. rolf thiele.

since 2013 studies under sati zech

at age eight, first visual experiences at an early fluxus exhibition: one of beuys' "fettecken' as well as dead rabbits in a display cabinet. this was the beginning of an ongoing fascination with the organic and the bizarre.
Wildschweine im Bogota, Berlin 2013
seven-day art project "karamba," 16 participants, organized and curated by sati zech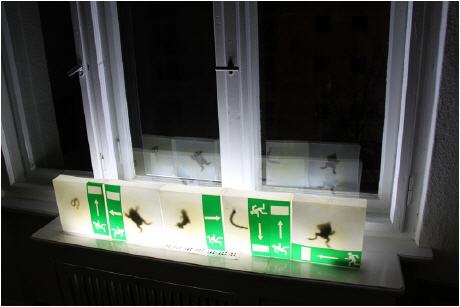 notausgang im bogota, berlin 2013
seven-day art project "karamba," 16 participants, organized and curated by sati zech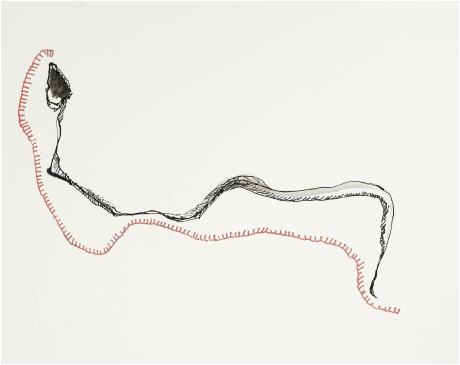 geringelte natter, 2016
ink, thread on paper, 14 * 24 cm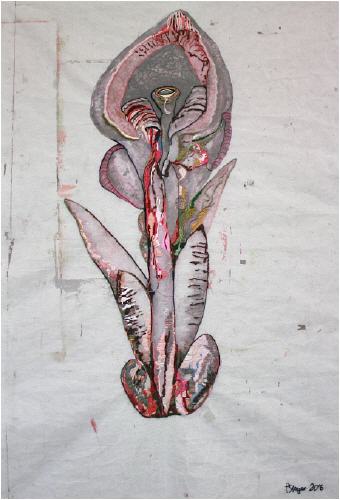 "flos picta" 2016
120x180 cm, embroidery on fine mesh
organ, 2015
ink on paper 35 * 25 cm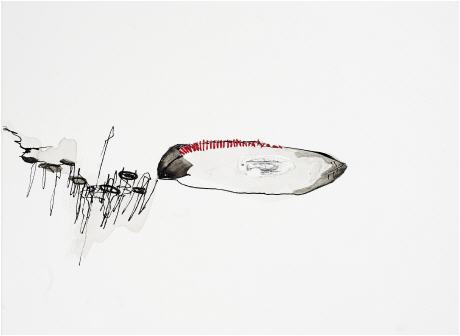 untitled, 2016
ink, thread on paper 14 * 24 cm

ader, 2016
embroidery on nylon stocking, length: 214 cm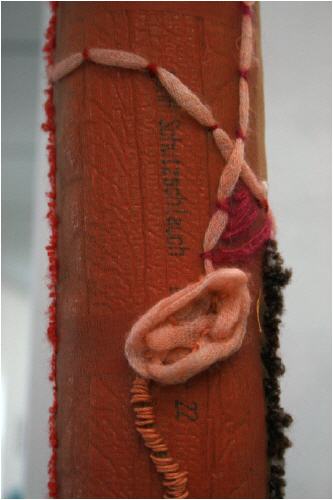 ader, 2016, detail
embroidery on nylon stocking, length: 214 cm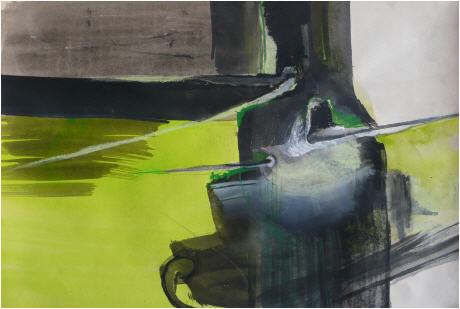 untitled., 2015
mixed media on paper 35 * 25 cm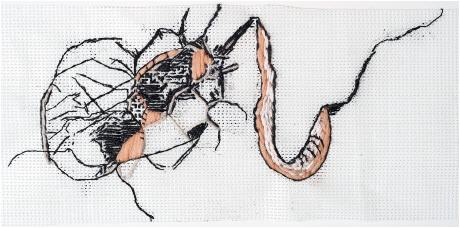 aus der serie flores alienas, flos nigra, 2016
embroidery on fine mesh, 15 * 40 cm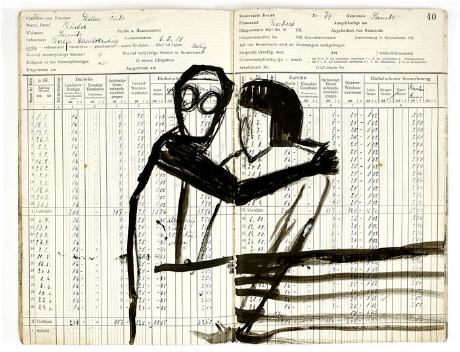 umarmung, aus dem skizzenbuch 2015
ink on payroll journal, 30*42 cm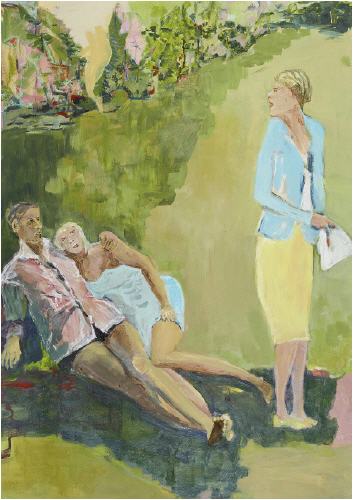 schwestern, 2015
acrylic on paper, 70 * 50 cm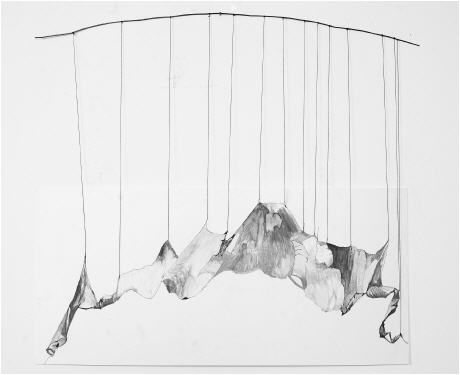 hängende landschaft 2, 2016
wire, thread, ink, graphite on paper, 40 * 50 cm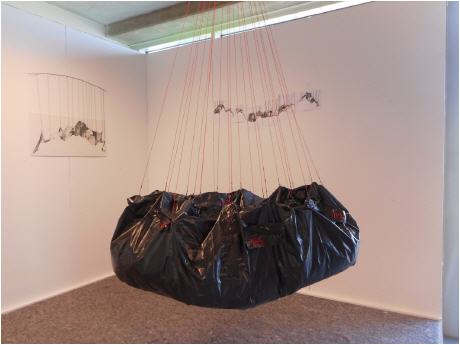 mecklenburg-hängend, 2016
plastic sheeting, embroidery, lacing chord