helmut aichele

born in mühlacker,
lives in göppingen.

between 1980 and 2016, product developer for magazines and images on cans and tubes, parallel with work in tokyo and kyoto (japan), exchange and further development of these printing techniques.

concentrated study of drawing, collage, and poster design, parallel to professional practice.



since 2015 studies under sati zech

body: the self-contained cold body, the metallic skin, enameled, varnished, shining white, perfect, clean –the metal tin, the hob cover. i pierce the metal fiercely, punching hole after hole, i transgress and transform. something new comes to life, a second language is created. it flows into the space, expanding. the lightness of the embroidered twine brings the poetry to a head.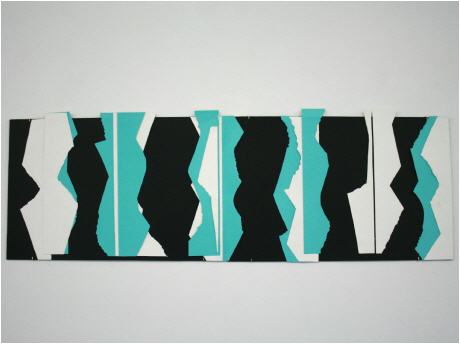 collage, 2015
cardboard, paper, acrylic 120x40 cm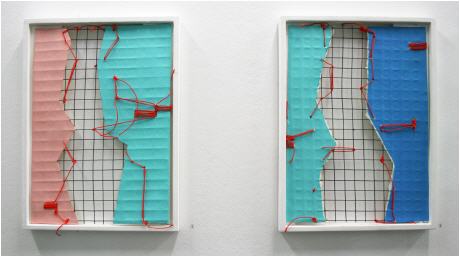 spuren I und II, 2015
wire mesh, paper, acrylic, graphite, thread 30x40 cm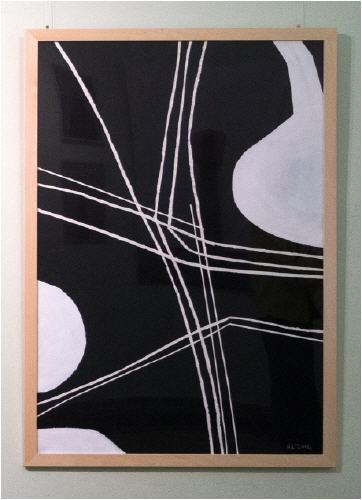 weiße flächen, 2016
paper, acrylic 74x102 cm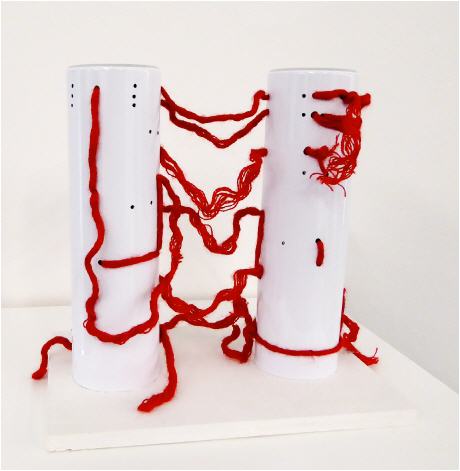 zwei dosen mit wollfaden, 2016
aluminum, paint, wool thread 30x30 cm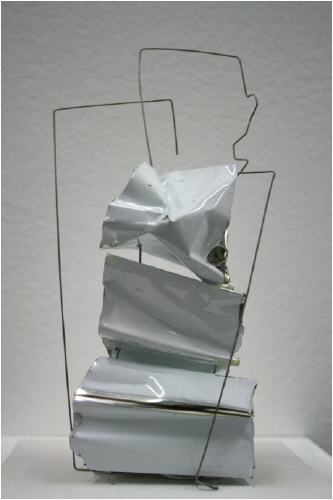 dosenobjekt mit draht, 2014
aluminum, steel wire, paint 20x25 cm

rhythmus, 2016
steel plate, paint, wool thread, quadtych 260x60 cm
www.werkstatt-kunst-projekte.de